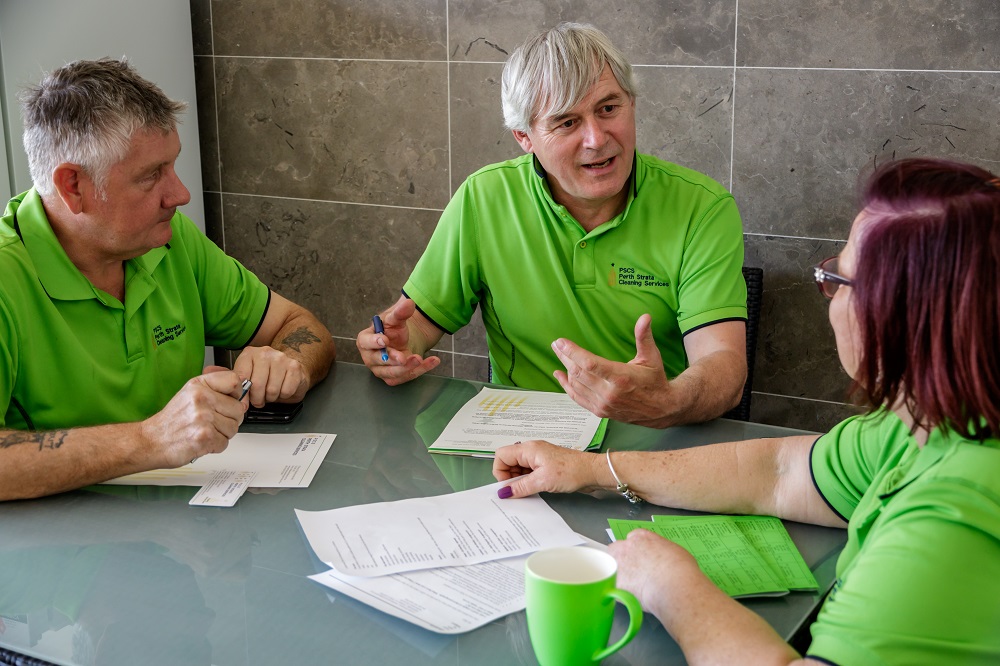 About us
Perth Strata Cleaning has been providing services to the Perth residential strata industry for over 12 years. We specialise in high quality cleaning solutions for residential strata properties across Perth.
We believe that our success derives from the positive relationships we develop with our clients, fair contracts and our ability to deliver premium cleaning services to our clients. We employ trained professionals who are friendly, reliable and efficient in what they do.
In order to offer cost-efficient cleaning solutions, we believe it is important to work closely with our clients to understand their requirements thoroughly. We offer flexible packages and customised cleaning solutions.
We operate 7 days a week so we are always ready to help.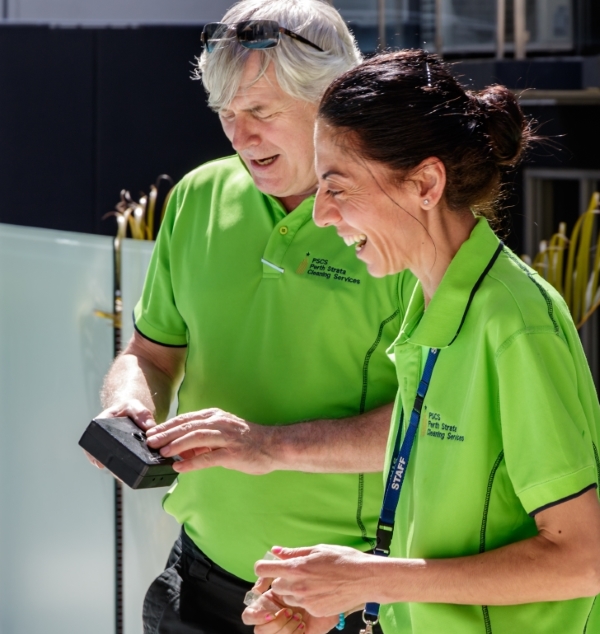 Andy Collins, Managing Director
0421 055 269
andy@perthstratacs.com.au
Andy's skillset is probably unique in the cleaning industry, having spent the first 40 years of his career in the resource industry and the last 15 years in HR/Recruiting.
Viewing the industry from a different perspective means Andy can see that a high level of customer service is the best way to build long term trust. Andy has a passion for growing relationships and has restructured Perth Strata Cleaning to deliver the best customer service possible with a strong focus on the details.
Andy joined the company in 2015 as a temporary General Manager. He enjoyed the experience so much he bought half the company and now fills the role of Managing Director.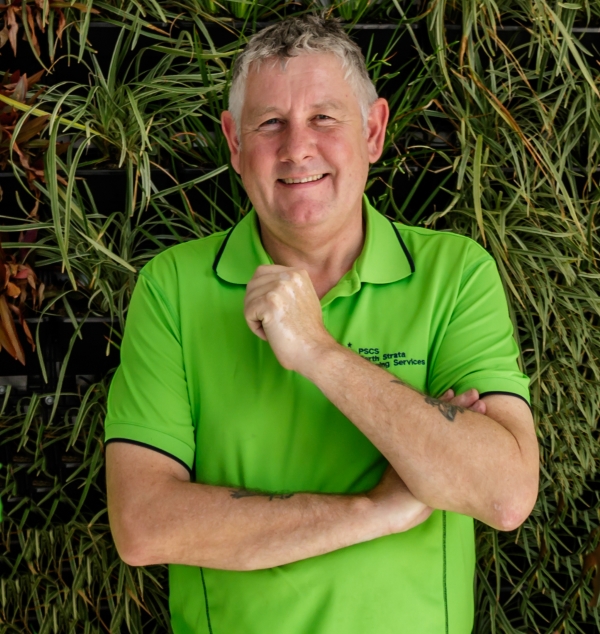 Gary Joynson, Project Services Manager
0448 013 886  
gary@perthstratacs.com.au
Gary joined Perth Strata Cleaning in 2016. Having been a mechanical trades person for over 30 years, he brings to the company a sound mechanical knowledge, and knows that a well maintained property is key to attracting and retaining great tenants.
Gary is dedicated to helping clients manage their maintenance and cleaning requirements. He has recently acquired an accreditation in carpet cleaning and is a registrant with IICRC, which qualifies him as a carpet cleaning technician.  He has also acquired an accreditation in electrical appliance test and tagging, which allows him to safely check and tag all portable appliances to Australian standards.
Gary listens carefully to requests from clients and actions them in a professional manner.  He is here to make sure your building is cleaned and maintained to a consistently high standard so owners and tenants can trust it will be done right the first time and every time.
Call us for a quote
or to arrange an on-site meeting where we can discuss your individual cleaning requirements